Racing is an Activity in Saints Row and a Diversion in Saints Row 2.
Compete in competitive or time trial races to earn cash and Respect.

— Racing introduction[1]
In most vehicle races, any car can be used, but some use a specific car regardless of the car brought to the race. Competitors always drive similar cars, if a sports car is used, the other drivers also use sports cars. It is not possible to use a car in a bike race, or vice-versa.
Weapons are disabled for the duration of each race, but ramming and PIT maneuvers are still allowed. It is also impossible to jump out of the vehicle, although it is still possible to fall off the bike.
Saints RowEdit
Los Carnales - Poseidon Alley, Docks & Warehouses District
Lorenzo[2]: "Hey man, what's up...look you didn't see any-"
Lorenzo: "Cool, that's straight...well, you know what I mean. Look, I know of a couple races that are about to go down if you're interested...just to let you know the tuners 'round here don't play nice with guys they don't know so be careful out there."


— Lorenzo in Straight and Narrow cutscene.
Vice Kings - Brighton, Downtown District
Tyrell[3]: "You're fuckin' kiddin' me..."
Tyrell: "come on, just because one cornbread muth...'aight, fine."
Tyrell: "Can you believe this shit? Last week one of the racers took out some kid when taking a turn. He got off no problem, but no one has seen the chump since and people are gettin' nervous. All I need is one more racer to get shit started, ya down?"


— Tyrell in Occupational Hazard cutscene.
Westside Rollerz - Ultor Dome, Arena District
Libby[2]: "OK people, if you aren't at the line in five you won't be racing!"
Libby: "Look hun, if you wanna race today you better hurry up. There's some real money to be made if ya got some skills."


— Libby in On the Line cutscene.
There is no reward for second place.
10% discount on Vehicle Customization - All Los Carnales Races
10% discount on Vehicle Customization - All Westside Rollerz Races
10% discount on Vehicle Customization - All Vice Kings Races
50% discount on Vehicle Customization - All Races
"Tuner" Achievement - All Races
Locations
Edit
There are 8 races in each Gang's turf, with a total of 24 Races.
There are three types of races: Checkpoint, Lap, and Point to Point.
Checkpoint races have three opponents, and they must pass between all the flaming barrels in order.
Lap races have checkpoints, but the track repeats several times, usually 3, though there is at least one has only 2 laps.
Point to Point races differ in that there are seven racers instead of four, and after the start there is only a single point which may be reached by taking any route.
After starting a Racing activity, the type of race is indicated in the top-left corner of the screen with a request to drive across the starting line of the race in order to begin. After driving across the starting line, the opponent vehicles are loaded and a countdown begins to start the race. Walking across the starting line does nothing.
After clearing all the races for a given area, the level select refers to the last two Checkpoint races as "Marathon" and "Ultimate" even though they are still just Checkpoint races, and they are still identified as "Checkpoint" in the top-left corner of the screen.
Los Carnales
Vice Kings
Westside Rollerz
Saints Row 2Edit
Racing is displayed in the "Diversions - Minigames" menu and does not count towards 100% completion.
There are 27 races in Saints Row 2, and include races with Cars, Bikes, Boats, Planes and Helicopters. Completing all races of each type unlocks a custom vehicle of the same type.
In Saints Row 2, medals are awarded for placing at least 3rd in the race, and only Bronze is required to unlock the rewards. There is no reward for winning Gold in all races, except extra Respect.
In timed Races, medals are earned by finishing within a certain time. The amount of time between each medal varies.
Completing all 27 races unlocks a Cowboy Hat in the Wardrobe, and the "2 Quick 2 Pissed" Achievement.
None of these vehicles can be modified at the Mechanic.
For each race awards Cash and Respect.
Gold: $1,000 Cash, 2500 Respect
Silver: $250 Cash, 1500 Respect
Bronze: $50 Cash, 1000 Respect
Locations
Edit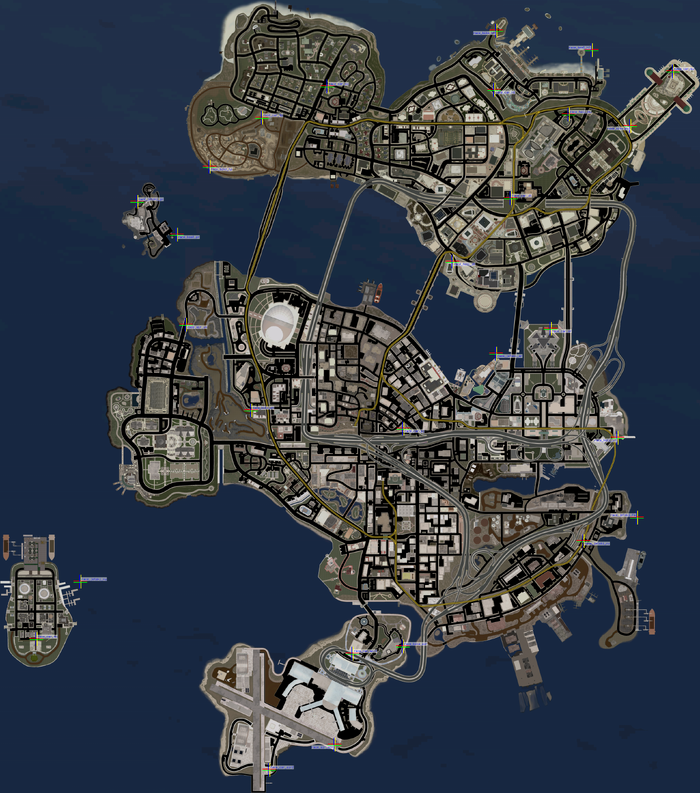 References
Edit
↑ Image:

↑ Note: The name comes from the game data files. Subtitles use "Ty", character model is named "Tyrell"
This article contains no references. See
Help:Cite
.
Community content is available under
CC-BY-SA
unless otherwise noted.